The above link is to a song we sang last November, standing truth to power to stop the war machine and stand up for a brighter day. Andrea and Rob Zucker hosted our rehearsal and had hoped to sing with us, but she was not well enough that day.  Her spirit was certainly with us and is still with us today.
Andrea slipped away from this earthly realm early Sunday morning. Her race was run. But her loving family and friends can see her vibrancy, twinkling eyes, and beaming smile right here and right now! 

Sarah Pirtle, thank you for the chance to gather with Andrea while we could.  What a gift music is.  It brings us together again and again and again, even as we sing out injustice and pain, we are building community and strength and binding souls together.
Sisters, sing on. Your own songs, the songs of the ancients, or borrow someone else's song, but keep singing.  None of us get out of this alive, but wow, can we ever release a great spirit while we are here. Andrea did and we will honor her by continuing to stand strong: sisters, mothers, grandmothers, aunts, daughters, granddaughters, friends of all stripes. Her song lives on.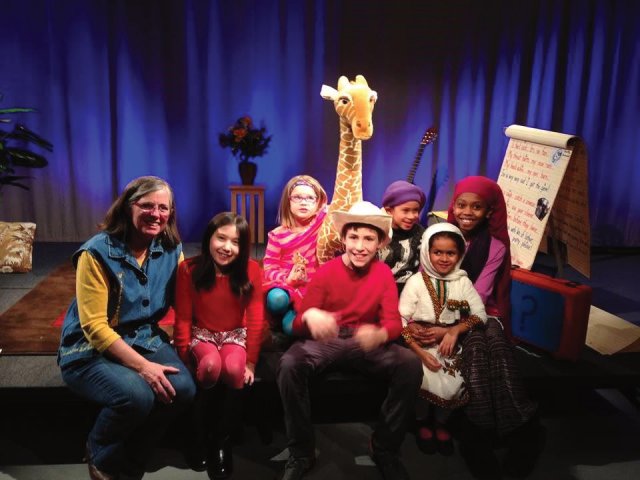 Many of you have wondered what I did with myself during my three months away this winter.  My next few blogs will share some of the stories and learning of this inward time of year. Hmm, going inward while going out to new places--one of life's paradoxes!
My desire was to rest, yes, but also to focus my calling(s).  I put the 's' because there were/are so many!  Do you feel the appeal of so many possibilities? That has been my M.O. Astrologers might say it's because I was born in February and am a Pisces. Pisces are nice people who can get along with lots of people but are famous for having a hard time making decisions.  I am a beginner in such wisdom, but I am quite a few years down the road in life experience and it is time to gather my resources and put them into the ground and let them grow roots and so that there can be some fruit to enjoy.
Amazingly, three wonderful women mentors have come to coach me during this time.  Jackie Kotei, Joyce Rouse, and Patrice Wilson have guided me to truly claim my particular voice and get it out there.  
Each in their own way told me to get on the ball with social media and I have revised my website as a first important step.  After struggling with several website names, their collective wisdom was to own my own name! Seems obvious, doesn't it?
So, please visit:
Plus, a new song to help us all do whatever it is we are called to do!

When Something's Calling                by Dorothy Cresswell
            C                   G           C        F
When something's calling you inside
C                                                  G
Don't wait around for an easy ride.
    C            G        C
You could be waiting around all day,
                                             G                 C
So take the first step and be on your way.
    Am                                        G       Am
    When something's calling you inside
    Am                                                 G          Am
    Don't wait around for someone else to drive.
                 Dm                       Am
    You might be waiting around all week
                           G                                                      Am
    When you could be making progress on your own two feet.
            C                    G         C        F
When something's calling you inside
C                                                 G
Don't wait around or an easy ride.
        C             G            C
You could be waiting around all year
                                               G             C
Or moving into action and getting in gear.
    Am           G              Am
    This is your life to live
    Am                             G                  Am
    And you have your own gifts to give
                   Dm                             Am
    What eggs will hatch, what seeds will grow?
                 G                                                      Am
    If we take a deep breath and get up and go!
/